Engines
2.2L/2.5L Common Block oil pan differences
Side by side to show the differences between the balance shaft and non balance shaft oilpans.
BS depth, Non BS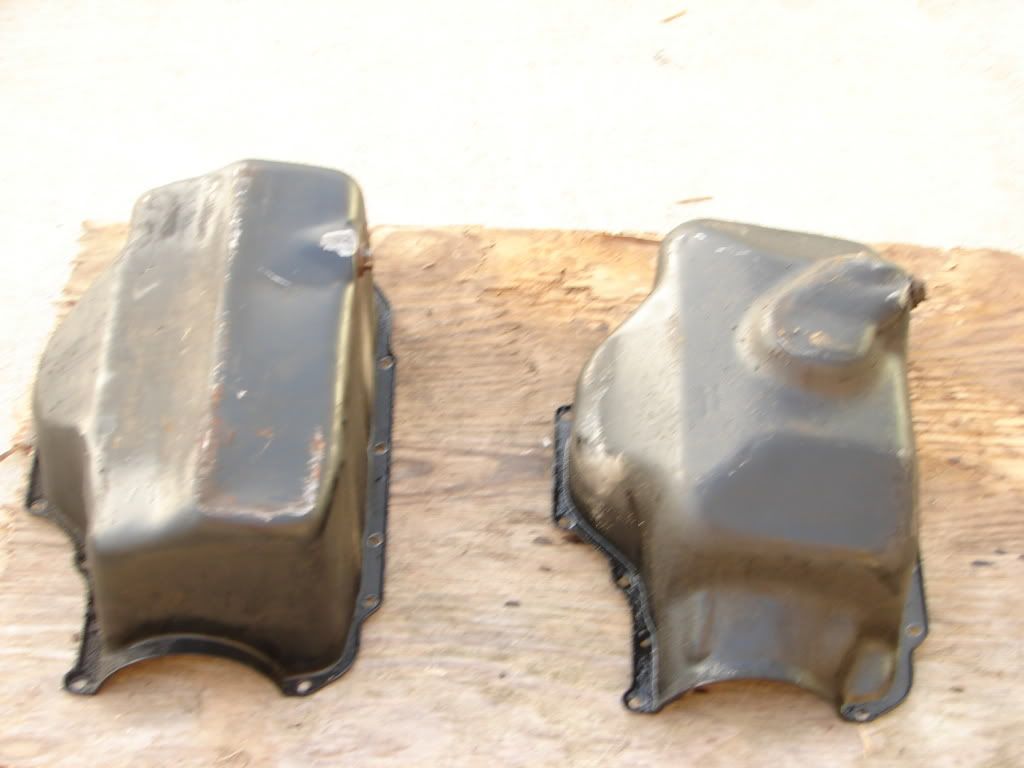 Non BS pan. notice the 'oil sump' where the pickup tube sits.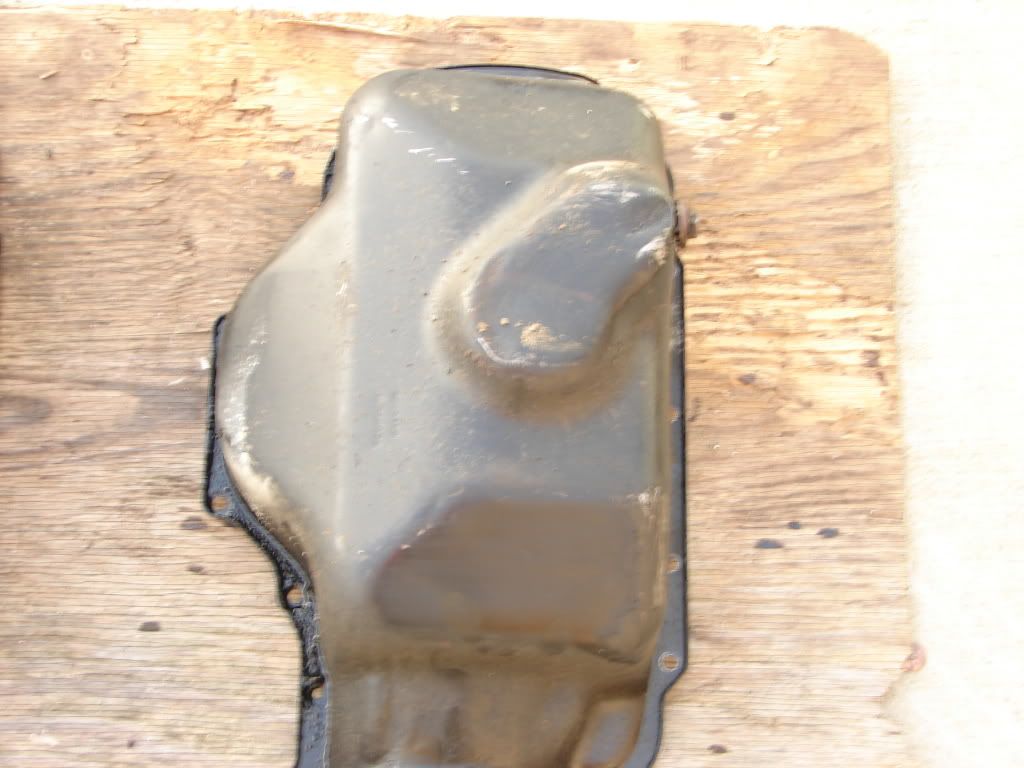 BS pan. flat bottom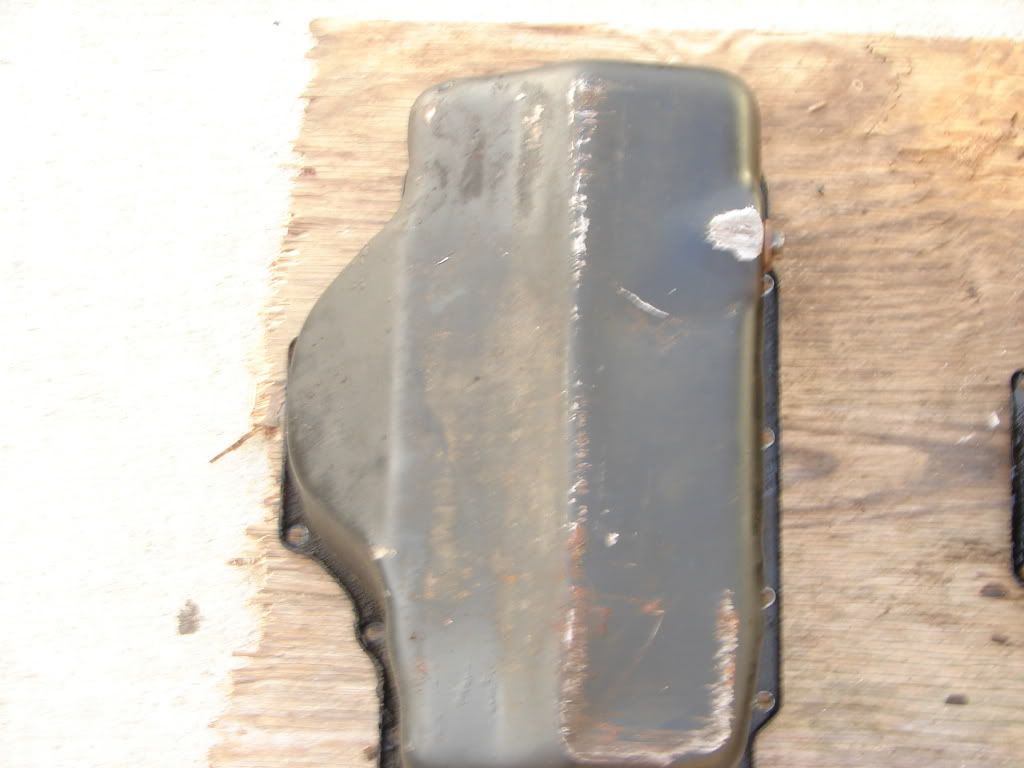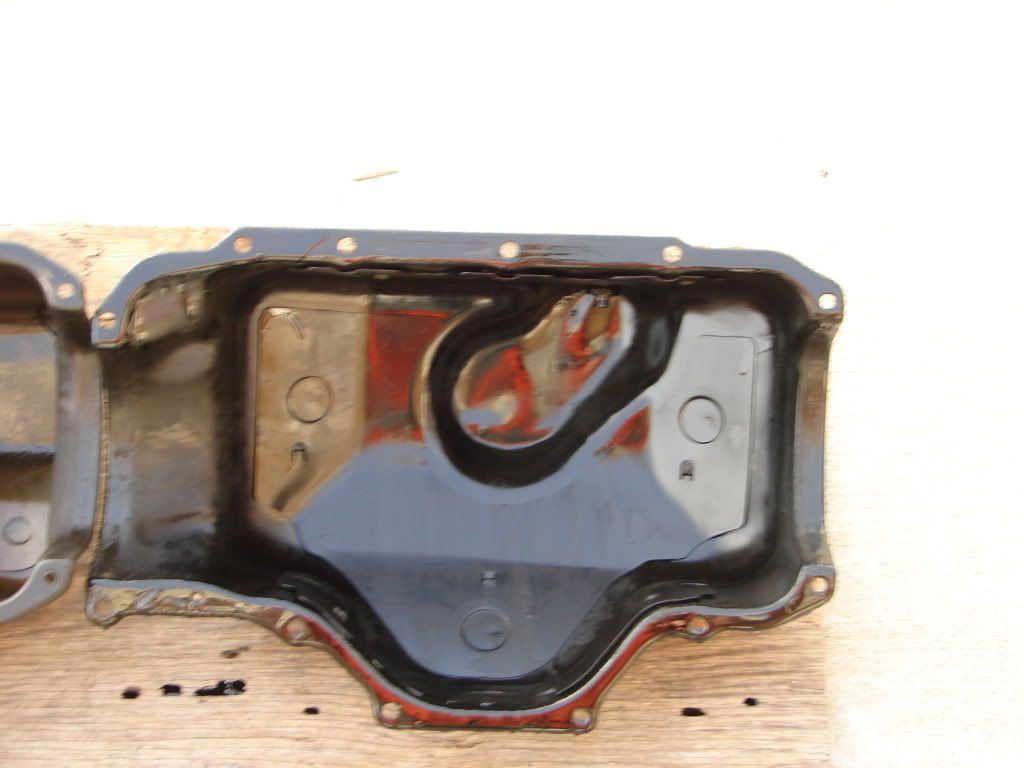 The non balance shaft pan is found on:
89-94 2.2 TBI engines. L-body, P-body, K-body ect
89 T-2 engines.
89 CSX-VNT
Balance shaft depth oilpan.
89-95 2.5 TBI all vehicles, except Dodge Dakota
89-92 2.5 T-1
90 VNT/T-IV
91-93 T-3
This page has been seen 1,639 times.