Turbo Mopar's Car of the Month - May 2009
Chris Ellis' (Gearhead24-7) 1988 Chrysler LeBaron Turbo custom!
Chrysler used the name "LeBaron" on several different bodys over the years but leave it to Chris to customize and build once serious dream LeBaron from two separate cars after an accident!
The history of this car starts in 1996 when I bought my first Lebaron. It was a Twilight Blue premium convertible, with all the toys. It spent the next 7 years as my daily driver, then I decided to get into some custom work. I pulled the TI/413 in favor of a TII/555, did the GTC big brake swap, and and fresh coat of Viper Blue/Silver. About a week after paint dried, some talking on her cell phone blows a red light, and my baby is gone. The body was toast, but everything else survived, including me.
"We have the technology...to make her faster...stronger...more capable and better looking than she was before...."
So, the search began for a replacement. I bought another car in August of 2005 from a local dealer for $1,100 with only 39,500 miles on it. The body had a few minor bumps and dings, and the paint had the typical Chrysler clearcoat peel, but it was 99% rust free. The motor on the other hand, was toast. Somehow, in less than 40K miles, the #4 rod had apparently bent or broken and destroyed the bottom end. Since I had the TII/555 in the wrecked car, it wasn't a big deal.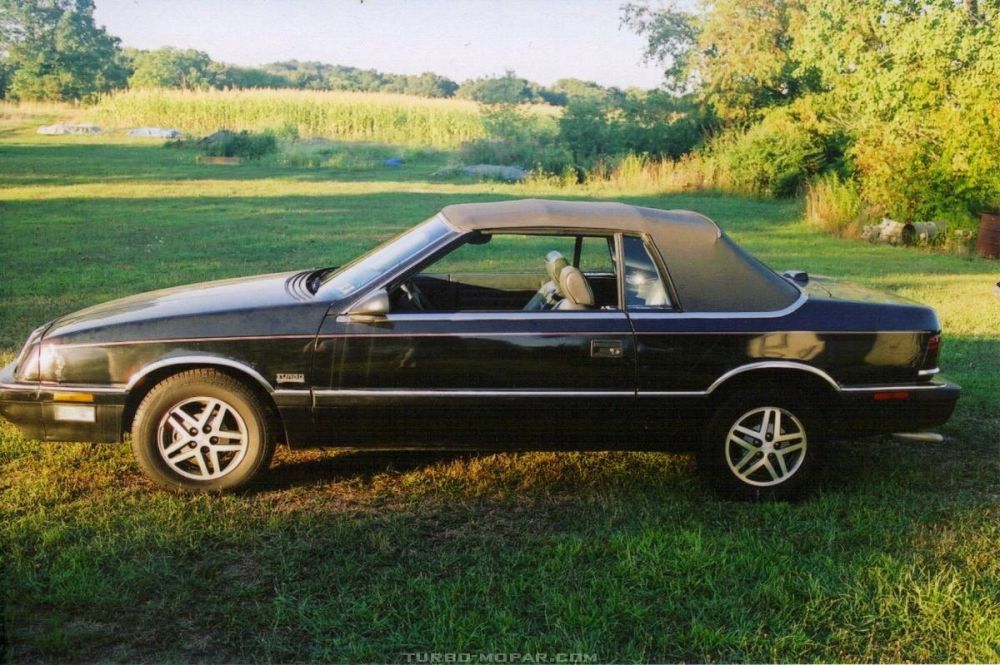 So I went to work stripping down the new car, this time with no intention of building a daily driver. I got the chance to do all the little things I wish I'd have done the first time around. I even managed to find a used Razzi body kit.
All the work payed off last summer with a 2nd place win at the all Chrysler Nationals at Carlisle.
Check out more of the work and custom touches here:
http://www.cardomain.com/ride/2682970